About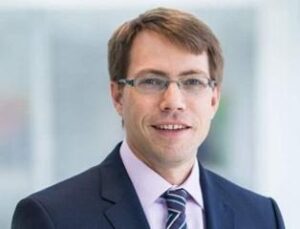 I work at the intersection of medicine, health policy, and public health. As a pediatrician, I am constantly reminded of how health and wellbeing is tied to the communities and environment in which we live. I have used my knowledge, skills, and decades of experience to put evidence-based recommendations into practice through policy and organizational change.
My interest in health policy began during medical school as I saw the critical importance of policy issues such as access to affordable high-quality care that went beyond the medical school curriculum. To pursue that interest, I spent a year during medical school doing full-time policy work in Washington DC, lobbying for resident work hour reform, universal health care and reauthorization of the National Health Services Corp, and more. During my medical school years, I also completed a public health degree to better understand strategies to further integrate health care with the health of the population.
Through my work as a public health physician I have successfully developed policies, programs and strategies that have advanced the health of individuals and communities at the local, state and federal levels.
On nights and weekends I hike and play games with my family, and I push Washington, DC to build a network of protected bike lanes in and around my neighborhood.
Follow this link to see my full resume.
Work
Good health policy improves people's lives. I have decades of experience working with organizations and governments to develop and enact policies to improve the health and wellness of their stakeholders. Through research, analysis, convenings, and communication, I can help you exceed your goals.
Are you a policy organization seeking to change the landscape? Does your organization want to build a coalition of partners to develop and amplify a message? Are you a service organization seeking to understand and implement best practices? I can help.
Sample projects
Putting opioid settlement dollars to work
States generally squandered the dollars they received from the master settlement against tobacco companies, with only a small fraction of the dollars going to tobacco control and treatment. The same thing could occur with money from litigation against companies in the opioid space. Leading a team based at the Johns Hopkins Bloomberg School of Public Health, I developed a set of five principles outlining how jurisdictions should decide how to spend the money and built a coalition of over fifty organizations to endorse them. These principles will now be used by groups at the state and local level to hold their elected officials accountable.
Getting kids to summer camp, safely
Most summer sleepaway camps did not operate in 2020 due to the risks of Covid-19; preparing for summer 2021 has been challenging due to the evolving landscape. I've worked with a dozen summer camps to help them prepare for the summer 2021 season. My work has included providing recommendations around developing testing plans for staff and campers, implementing public health measures (masks, distance and outdoor activities), applying federal and state guidance to their settings, developing communications to staff and parents and providing in-the-moment decision support to camp directors.
Areas of expertise
Addressing the opioid epidemic by improving access to evidence-based care, though both federal and state policy change;
Medical device safety and regulation, in particular FDA and CMS requirements for post-market surveillance and the use of registries;
Strategies to use CMS and ONC levers to improve the safety of electronic medical records through improved usability;
Opportunities to improve interoperability through better matching of patient records and improved use of data standards;
Improving end-of-life care;
FDA regulation of tobacco products.
Contact
Contact me to talk about what we can do together.